Positives
Good cause Strong roadmap
Angry Dolphins is an nft collection that lives on the Ethereum blockchain.
5555 unique NFTs with more than 250 hand-drawn traits, which are not only a rare digital art piece but also represent a means of raising community awareness on issues such as sea pollution and the protection of marine species in way of extinction.
The project is based on the community, our dream is to undertake a unique path altogether during all the stages of the roadmap.
Drop date: TBA
Supply: 5555
Mint price: TBA
Click here to join their Discord (Invite Only)
Click here to visit their website
FOCUS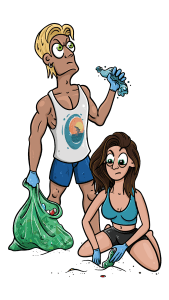 SEA PROTECTION
Our goal is, together with our community, to support initiatives, organizations and startups that can really contribute to raising awareness and solving problems such as ocean pollution and the protection of endangered marine species.
Take part now and find out how and why we all have a duty to make an active contribution!
PLAY 2 EARN
HOLD, STAKE, PLAY
Angry Dolphins P2E is a revolutionary type of game in which players control and operate a part of the game. You will partake in quests and events to earn $DLPHNS which can be staked soon. Battle with each other, create a guild, and explore the metaverse!

We will build an ecosystem and truest form of utilities where your dolphins can network with apes and other NFT metaverse.
Roadmap
PHASE 1
CREATION OF THE ANGRY DOLPHINS ARMY
The Angry Dolphins are ready to land on the Ethereum blockchain to start the revolution. Our creatives will hand draw + 200 distinctive traits that will make every single Dolphin unique!
Creation of social channels
Official website
Launch of Marketing campaigns
Opening of the first whitelists
Giveaway and contest
PHASE 2
UTILITIES AND ANNOUNCEMENTS
Once all community activities have started, we will begin communicating the next stages of the project and announce the sales dates, in order:
Description of the project utilities
Developments and subsequent drops
Announcement of official dates
PHASE 3
UNITED FOR THE SEA
Angry Dolphins was born above all to leave a mark! This is why we want, together with the whole community, to actively participate by supporting some amazing international realities that operate in the field of sea protection and protection of marine species at risk.
In this phase we will announce the collaborations and partnership projects.
PHASE 4
READY FOR THE REVOLUTION
Here we are on the day of the mint, we are to give birth on the blockchain to 5555 Angry Dolphins .
Welcome to all the holders
PHASE 5
MERCH & GOODIES
Our merchandising shop will open its doors, paintings, clothes and gadgets will be available to the owners of Angry Dolphins.
We will send out 100 unique artist-signed canvases and announce exclusive freebies and benefits for Angry Dolphins owners.
PHASE 6
EXCLUSIVE
The owners of Angry Dolphins will have access to a private club designed to propose their ideas and make decisions with our team on the development of the project

Super exclusive benefits will be announced at this stage for owners of the rarest Angry Dolphins.
PHASE 7
NEXT DROPS
We will release 2,500 unique items to combine with the Angry Dolphins that will be useful for generating free NFTs for owners, and will grant extra benefits within the game. We will release 500 nft for free for Angry Dolphins owners who will represent the "dissidents".
We will announce at this stage all the information on the next drops. Have faith!
PHASE 8
LET'S CHANGE THE WORLD
We will give startups and innovative projects related to environmental protection and sea protection the opportunity to apply for funding.

The owners, through an internal system on the official website, will have the possibility to vote and choose which charitable initiatives to invest in.
PHASE 9
LET'S PLAY
As you know, Angry Dolphins will become a video game.
We promise.
Owners will be able to decide together with the team some of the main developments of this phase and will also benefit from particular advantages within the game.
More TBA.

PHASE 10
LET'S MEET UP
We are already evaluating the location and organization methods of the first of numerous events dedicated only to the Angry Dolphins owners, and yes, it will definitely be at the seaside.
FUTURE
WE ARE AN ARMY
We will decide together with equal voting rights which path to take for the project.