Positives
Likely to be popular
Negatives
Could be hit or miss
WELCOME TO THE DAPPER SPACE COLLECTIVE
NFT'S MOST DAPPER PRIVATE MEMBERS CLUB Located onboard Terra 1, a MSK-1 class secure light cruiser ship. Open exclusively for members of the Dapper Space Collective.
Terra 1 operates a strict but simple dress code: No bow tie, no entry.
The dress code is intended to upload the spirit of the club and as such requires all members to be dressed appropriately at all times. Entry may be refused, or rejection from the club should any member be unsuitably dressed.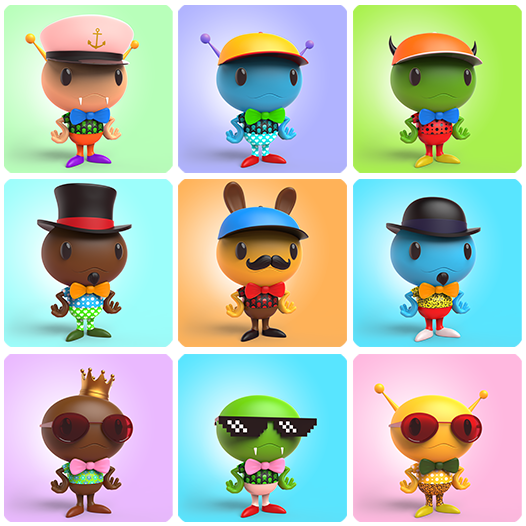 About Dapper
The Dapper Space Collective is stored ERC-721 tokens on the Ethereum blockchain. Each Dapper is a 3D rendered artwork that is programmatically unique from 7 possible traits and 4,172,586,810,373,503,522 combinations. They are all equally dapper.
Owning a Dapper membership provides you a digital identity that grants:
Access to Terra 1 – The Dapper Space Collective's private Light Cruiser ship.
Full Copyright ownership transferred – Royalty free use of your Dapper forever.
Members only giveaways, auctions, donations, fundraisers, Merch drops, and prizes.
Dapper Space Collective private events.
Access to DSC governance, community wallet and future club ambitions.
NFT project support, incubation and partnerships.
Our Thoughts On The Dapper Space Collective NFTs
These look the type that could take off, with some kool little traits available and a decent mint price of 0.045 this collection can certainly buzz past 100 ethereum traded volume for the Opensea bluetick in a matter of weeks if not days.
Certainly, worth a look, you will get access to a lot of community-only benefits with this one not to mention giveaways and airdrops too.
Looks to have a solid pre-drop community so can certainly get off to a good start.
Thanks for taking a look at The Dapper Space Collective drop page if you want to get your project added get in touch.
Dapper Space Collective Details