Positives
Limited mintage, kool, and cheap to mint too
Negatives
Low mintage (is that a negative really?)
The Ethwalkers NFT Drop is occurring this Sunday 5th September, so make sure it's noted down on your calendar you want to miss these.
EthWalkers are a bunch of space wanderers always looking for new adventures in the metaverse. They live in the Ethereum ecosystem in the form of ERC-721 Tokens (NFTS) and have been autogenerated and given crazy traits so they can have all the fun they want!
Follow Ethwlakers on Twitter Click Here
Click here to join the Ethwalkers Discord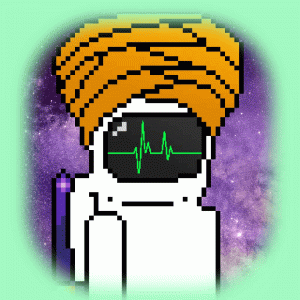 6000 randomized space explorers ready to begin their adventure in the metaverse.
Every single EthWalker NFT is uploaded in the InterPlanetary File System (IPFS) , so they are fully decentralized.
Ownership and commercial usage rights given to the consumer over their NFT.
Homage, satiric and alternative collections of EthWalkers are welcome as long as there is at least a clear distinction.
Ethwalkers Roadmap
Here is the Ethwalkers roadmap, at each amount of sales a new section of the roadmap will be released until sell-out occurs.
1000 Sold – Funds allocated for collaborations and a real
2000 Sold – Naming stars after holders and sending them the certificate plus the NFT version.
3000 Sold – We donate 4 ETH to an Afghanistan refugee charity (help people out when you mint)
4000 Sold – Ethwalkers Merchandise launched for holders only
5000 Sold – A whole gaming experience created on the Sandbox Metaverse and will be themed on Ethwalkers and space
6000 Sold – A gaming community will be set up with special NFT airdrops for winners and participants
Our Thoughts On Ethwalkers NFT Drop
This one could surprise a lot of people, the artwork is good enough and the prospects of the sandbox game and charity donations to Afghanistan refugees are more than worth a mint price of just 0.03.
The low mintage is a breath of fresh air also with so many projects going for 10,000, this gives the floor a good chance of raising quicker than you may see in bigger projects.
I recommend you invest a small amount of ETH into a project with good core values and a good roadmap, this is definitely a grower over time.