Otherside is a gamified, interoperable metaverse currently under development. The game blends mechanics from massively multiplayer online role-playing games (MMORPGs) and web3-enabled virtual worlds. Think of it as a meta RPG where the players own the world, your NFTs can become playable characters, and thousands can play together in real-time.
Otherdeed is the key to claiming land in Otherside. Each have a unique blend of environment and sediment — some with resources, some home to powerful artifacts. And on a very few, a Koda roams.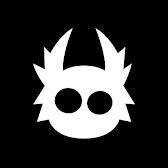 FIRST TO THE FUTURE
Our mission is to make Otherside immersive, interactive, and collaborative in a way that's never been done before. So in the spirit of Dungeons and Dragons, Otherside will be an always-evolving experience co-created with its players. With an Otherdeed, you can participate in prototype builds, demos, and tests that shape the final game design and experience.
Building the future is a team effort — and we want you to be part of our team.
YOUR OTHERDEED AWAITS
Build on the Otherside, collect resources, create and play on it, and make yourself at home. Otherside will be what you make it, and your Otherdeed will be your key.
Your Otherdeed enables you to claim a plot of land when Otherside launches.
There will be a total of 200,000 Otherdeeds. The first 100,000 Otherdeeds are available on April 30, 2022. The second 100,000 Otherdeeds will be exclusively rewarded to Voyagers who hold Otherdeeds and contribute to the development of Otherside.
For those with Bored Apes or Mutants, your Otherdeed awaits your claim. For all other adventurers, Otherdeeds will be available for sale with ApeCoin.