Negatives
Possible you will not get pre-sale access in time
10,000 hand-drawn animated pandas in detail generated from over 200 traits. The coolest NFT pandas are utility-focused on comic creation and member benefits. A great community with 7K pandas with love and passion. The pre-sale pass is open.
Drops 22nd September 2021
Join their discord here for Presale access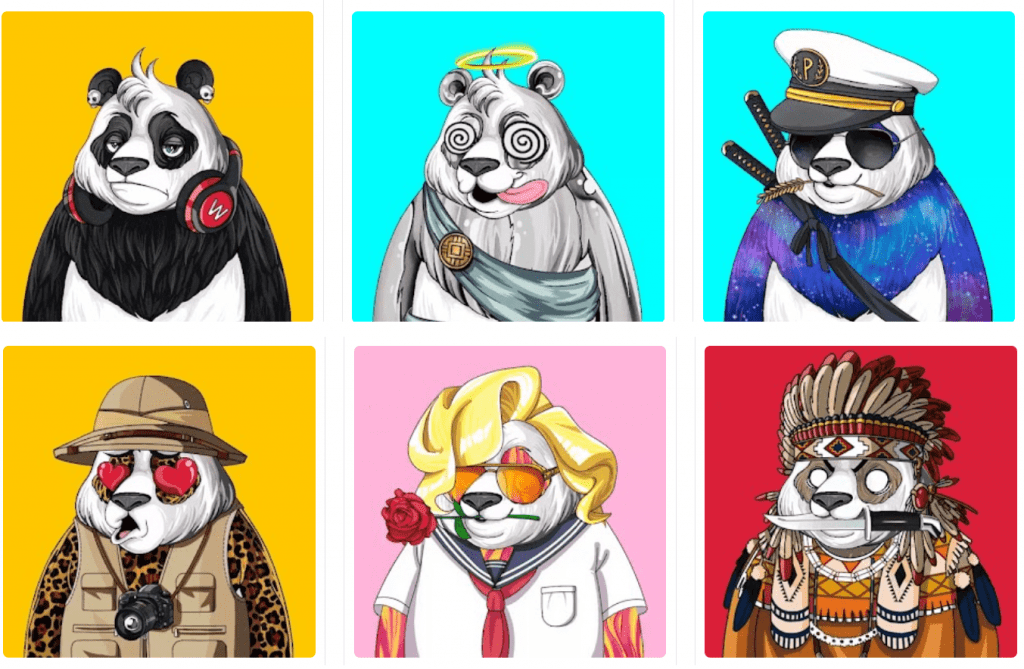 Wanna Panda is a collection of 10,000 NFTs. Like a snowflake, each collectible is a one-of-a-kind hand-drawn original. These cool pandas were born organically in an NFT community with fans and artists, and they're the characters in our comic. By purchasing a panda, you're also getting access to our exclusive community and some exciting bonus benefits.
The first one is the Workshop, a private club where members can make friends, get involved in our art creation, and have a chance to split the royalties every month. We also make Wanna Panda comic, a series of hilarious 4-panels that members can contribute ideas to for ETH rewards. The comic will become our voice in the NFT world.
An NFT drop to keep on the right side of for sure.