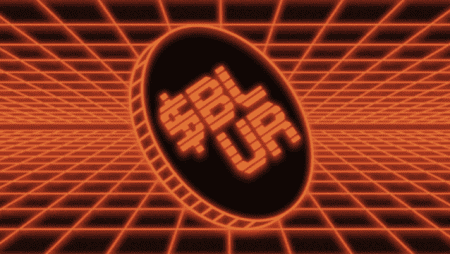 The Blur Airdrop has landed! If you are a cryptocurrency enthusiast, you have probably heard about airdrops. Airdrops are an increasingly popular marketing strategy used by blockchain-based projects to create awareness and distribute their tokens to a wide range of individuals.
Airdrops are essentially free distributions of cryptocurrency tokens to eligible individuals. One of the most popular airdrops currently available is the Blur airdrop.
This article will cover all you need to know about Blur airdrop, including how it works, how to participate, and what you need to do to maximize your rewards.
What is the Blur Airdrop?
Blur is an NFT marketplace that rivals Opensea, a cryptocurrency project that aims to provide a secure and decentralized network for anonymous transactions.
The project has launched an airdrop campaign to create awareness and distribute its tokens to potential users. The airdrop campaign is ongoing, and interested individuals can still participate in phase 2.
How does the Blur Airdrop work?
The Blur airdrop is a straightforward process that involves completing specific tasks to earn free BLUR tokens such as bidding on nfts, sweeping nfts, and listing nfts on the Blur platform.
Interested individuals need to follow the project's official social media channels and complete tasks such as retweeting, liking, and sharing posts.
The tasks may vary, depending on the project's marketing strategy, but they are generally simple and easy to complete. Once you complete the tasks, you will receive a specific number of BLUR tokens.
How to Participate in the Blur Airdrop
Participating in the Blur airdrop is a simple process that requires minimal effort. To participate, follow these simple steps:
Step 1: Visit the official Blur website or social media channels to get the latest updates on the airdrop campaign.
Step 2: Create an account on the Blur website and complete the KYC (Know Your Customer) process to become eligible for the airdrop (which might not be 100% necessary).
Step 3: Follow the official Blur social media channels, such as Twitter, Telegram, and Discord, to receive regular updates on the airdrop campaign.
Step 4: Complete the specific tasks required to earn BLUR tokens. The tasks may vary, but they generally involve following, liking, retweeting and sharing official Blur posts bidding on NFT collections, and Sweeping and Listing only on their platform to maintain loyalty.
Step 5: Receive your BLUR tokens once you have completed the required tasks. The tokens will be sent to your Blur wallet.
Tips for Maximizing Your Blur Airdrop Rewards
To maximize your Blur airdrop rewards, you need to be strategic and follow specific guidelines. Here are some tips to help you maximize your rewards:
Tip 1: Follow the official Blur social media channels and participate in every airdrop task. This will increase your chances of earning more BLUR tokens.
Tip 2: Bid on collections you want to buy, List only on Blur and sweep only using Blur, try to do it as naturally as possible to maximise your points.
Tip 3: HODL your BLUR tokens for a long time to benefit from potential price appreciation. Blur is a promising project, and its token value is expected to increase in the future.
Conclusion
The Blur airdrop is an excellent opportunity to earn free BLUR tokens and become a part of a promising NFT marketplace cryptocurrency project that will rival Opensea.
The airdrop process is simple and straightforward, and interested individuals can participate by completing specific tasks such as bidding and listing.
By following the official Blur social media channels and maximizing your participation, you can earn significant rewards and benefit from the project's growth in the long term.
The second phase of the Blur Airdrop promises to be even bigger and also to be the last airdrop of the marketplace.