Want to get your project listed on the NFT Drop List?
Please use one of the following contact options to get in touch with us, we offer promotion services and more, we have worked with many big projects.
Contact Options
Email: admin@nftdroplist.co.uk
Twitter: @NFTDropsList
Price List
Add to upcoming drops list: FREE – You must DM us on Twitter for this, we require a backlink from your website in return or a tweet about us – Free has no exposure on the homepage or any other section of the website.
Our logo is below for you toa dd on your site and please link to this website from it with the alt text nft droplist.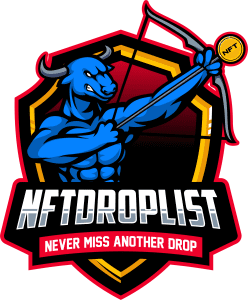 Full Listing: 0.1 ETH – This is added to the featured section, top drops, and all other sections of the site and gets homepage exposure and is mailed out to our subscribers and tweeted from the @nftdropslist Twitter.
This option also includes a giveaway hosting.
Add as a Featured Listing: 0.05 ETH – This is mailed out to our mailing list and tweeted to our followers and added under featured drops only, gets limited homepage exposure too. Does not come with a giveaway hosting.
Sponsored Giveaway: Please contact us (we have had great engagement with past giveaways) or other promotions
Advertising banner: Negotiable please email or DM us on Twitter or email us with your requirements and to check availability.
Hope to hear from you soon 🙂