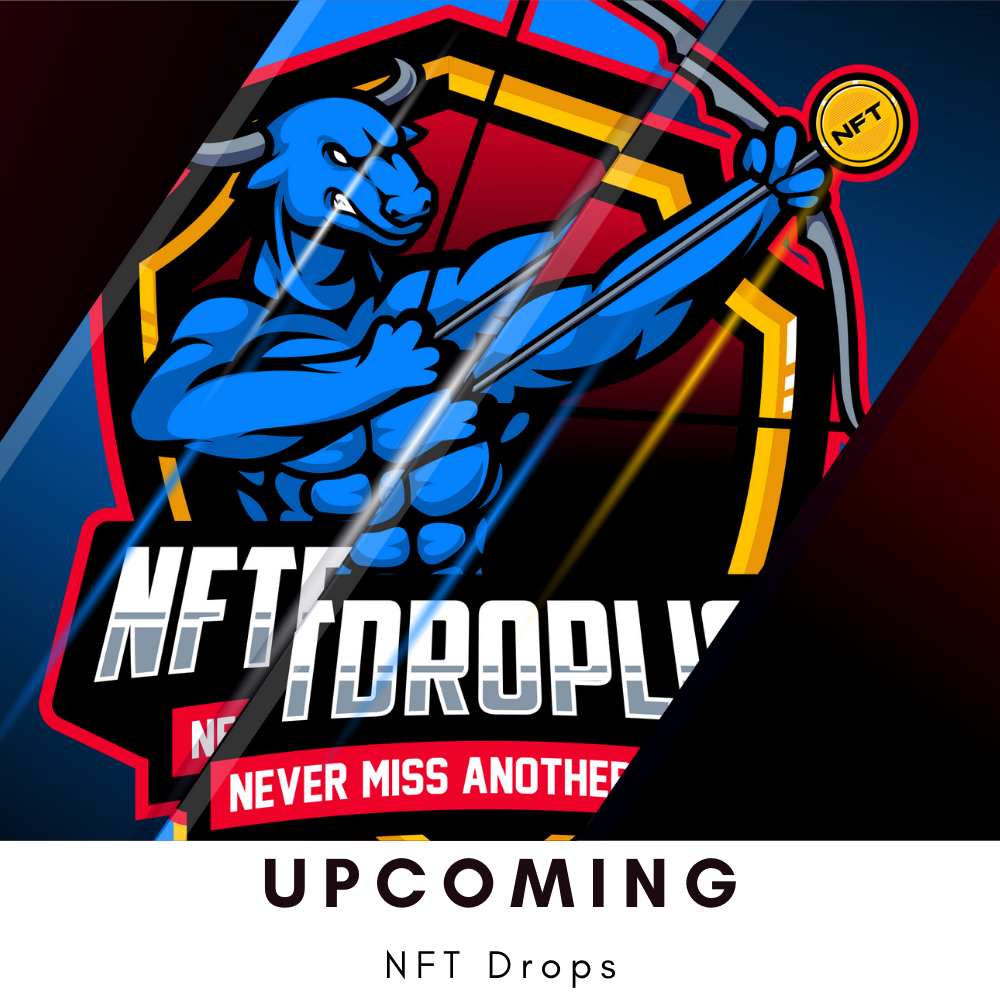 Here are the newest drops dropping in August 2021, all details no each drop can be found including mint price, total mintage available, website, and discord for each project.
To Add Your Project Click Here – It's free! (If you tweet you've been added and link to our site)

Glitch Girls – Top Upcoming Drop
GHØST GIRL'S vision for Glitch Girls is to create dynamic contrasting characters (Light and Dark) that can then be fused together to create new combinations. She's chosen items and color ways that are opposing yet complementary to each other with this in mind.
Finding power through femininity and sexuality is a running theme throughout her art. She had a difficult time with this while growing up and uses that energy to fuel her artistic expression.
Through creating these characters, making them fun and empowering, she hopes that feeling reaches others. She wants Glitch Girls to be community-driven and a collaboration with her fans.
Her vision in creating this project is to create a channel through which we can form more meaningful connections, building an awesome community together!
Drop date: October 22nd 2021
Mint Price:
Supply: 6969
Click here to visit the official website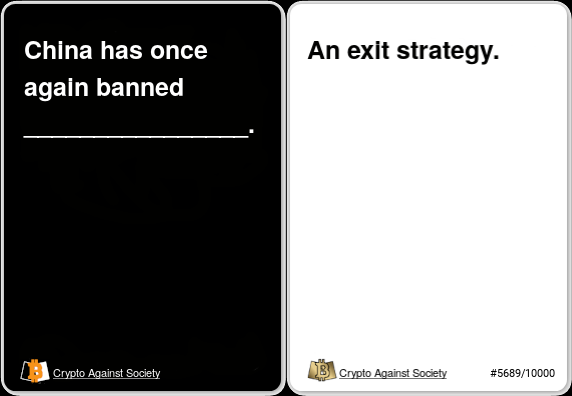 Crypto Against Society
Crypto Against Society is a set of 10000 algorithmically generated NFTs on the Ethereum blockchain-inspired by party games like Cards Against Humanity and based on famous memes, events, terms, and popular figures in the cryptocurrency, wallstreetbets, and Gamestop communities. Each NFT pairs one of 50 possible black prompt cards and one of 250 possible white response cards. Some will be hilarious, some will be clever, some will feel a little too true, and some will just be downright retarded.
Drop date: The public sale will begin on October 28th at 9:00 pm UTC (5:00 pm EDT) / (2:00 pm PDT)
Supply: 10,000
Mint price: 0.08 ETH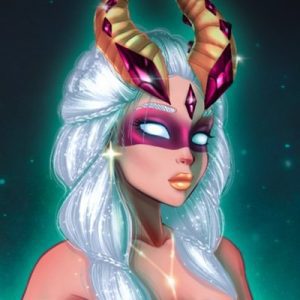 Fancy Girls NFT
Fancy Girls are coming to sway up metaverse. 10.000 unique hand-drawn Fancy Girls NFTs. Fancy Girls is not only a NFT collection also a Play2Earn based game to design your own style, mint and sell them on the secondary market.
Mint Date: 29th October 2021 / 10PM UTC
Mint Price: 2 SOL
Supply: 10000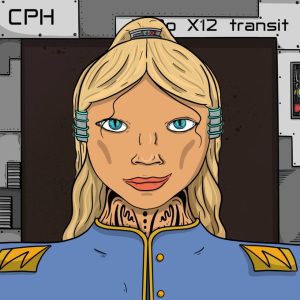 The New Resistance
TNR is an exhilarating platform game, set in a futuristic, yet a wholly believable city. Play as one of 10,000 unique and hand-drawn NFTs, earning coin through quests, battles, and missions. Revolution is the ultimate goal, to overthrow the establishment, exorcise all matters mundane and the unfair existence we live. To create a New World Order, you must join TNR and prepare to fight for the ultimate freedom. We are bringing Evolution through Revolution.
Drop date: Nov 7th 2021
Supply: 10,000
Mint price: 0.065 ETH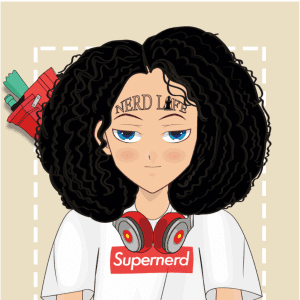 The Supernerds Club NFTs
The Supernerds are a unique collection of 4004 programmatically generated NFTs living on the block(chain). These are the coolest antiheroes you will ever encounter. They may look innocent and chilled, but these geniuses have superhuman IQ and powers to match
Drop date: Public Sale date: 26th October 2021
Supply: 4004
Mint price: 0.0444 ETH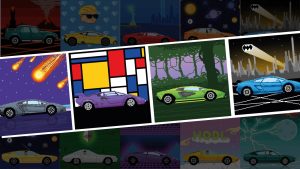 Lambo Diamond Hands Club
3333 Pixel Perfect Lambos for the Metaverse. Get yours at mint! 1000 Lambos Airdropped to lucky holders post mint.
Drop date: 31st October 2021 @ 15:00 UTC
Supply: 3333
Mint price: 0.3 SOL
HashStache NFTs
Join an experiment in charitable giving and metaverse community building. Here's your chance to sport the most bodacious lip foliage with an NFT on the Solana blockchain! Each HashStache is a unique piece of digital artwork that has been generated from over 200 hand-drawn traits. 50% of revenue from the mint goes to Movember, the leading charity in men's health. Owning a HashStache will directly aid efforts in mental health and suicide prevention, as well as fund research for prostate and testicular cancers.
Drop date: November 1st, 2021 at 9 pm EST
Mint price: 1 SOL
Supply: 10,000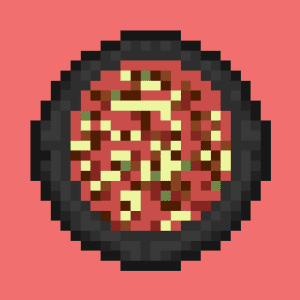 PizzaOnChain NFTs
5,555 randomly generated pixel pizzas baked with love and kept warm on the Ethereum Blockchain. Your pizza is nonfungible — meaning it is certifiably unique and cannot be replaced with any other pizza. Fully on-chain, generative NFT. No IPFS, No API, No artificial sweeteners.
Drop date: October 27th, 2021 / 23:00:00 UTC
Supply: 5555
Mint Price: 0.055 ETH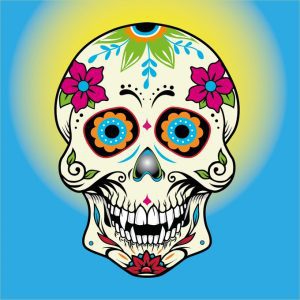 Dave Of The Dead NFTs
Dave The Dead is a collection of 10,000 hand-drawn, individually unique, algorithmically random-generated Day of the Dead Sugar Skull (Calaveras) NFTs with varying degrees of rarity on Layer 2 of the Ethereum Blockchain. This means Gas Free Minting for you! The collection is based on the Day of the Dead (Dia De Los Muertos) Tradition in Mexico and other parts of Latin America.
Drop date: Presale 31st October / Public Mint 1st November
Mint price: 0.07 Eth.
Supply: 10,000

Cryptonauts NFTs
The Cryptonaut's are part of a 9,691 piece NFT Collection, a unique digital collection of diverse Cryptonaut NFT's aiming to orbit the ETH Blockchain. Each trait was created uniquely by our team of designers and then coded into a combination of 9,691 by our talented dev, ready for the long-awaited launch day!
Drop date: PRE-SALE LAUNCH: 3RD NOVEMBER PUBLIC LAUNCH: 4TH NOVEMBER
Total Supply:
Mint price: 0.01 ETH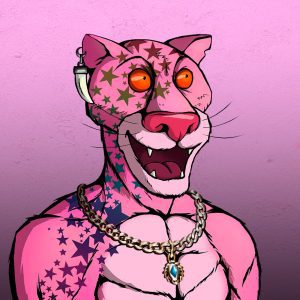 Panther NFTs
Panthers are ready to enter the metaverse and take over their rightful throne. Mint a panther and help them take over the throne. Each Panther is unique and programmatically generated from over 200+ possible traits, including expression, headwear, colors, and more. All panthers are dope.
Drop date: TBA
Total Supply: 6666
Mint Pirce: 0.04 ETH
Solana Havana Cigar Club NFTs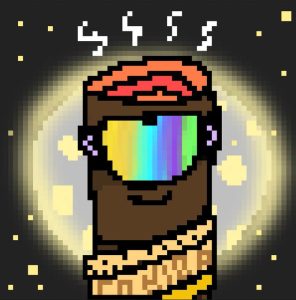 5,555 deflationary, algorithmically generated cigars. every week we buy and burn the cheapest cigars on the market. 40 sol will be airdropped randomly on the mint day for the ones who will mint a king!
Drop Date: 27th Oct 20:00 UTC
Supply: 2500
Mint Price: 0.5 SOL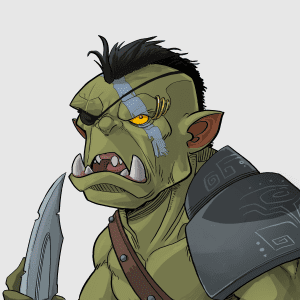 The Orc Horde
Premium NFT art collection by Girov, Official D&D Guild artist who also worked for Disney & Power Rangers Cartoon. Most advanced NFT collectibles with 50+ traits, D&D TTRPG compatible, with own Loot compatible, n-project compatible."
Drop date: 16th Nov 2021 @ 20:00 UTC | 22:00 CET | 16:00 EST
Price: 0.08 ETH
Supply: 10,000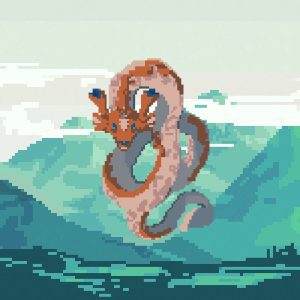 Solmon NFTs
The International Space Agency has discovered that on October 24th 2021 at 7 PM UTC a rupture in the space time continuum will occur, which will result in the creation of 9.999 Solmons.
The infamous collector and ruler of planet 42069 "Zamega" will send the notorious "Solanian's" to catch 'em all. Adopt your own Solmon to keep them safe from the Solanians.
Drop date: October 24th, 2021
Mint Price: 1.5 SOL
Click here to join their Discord
Click here to visit their website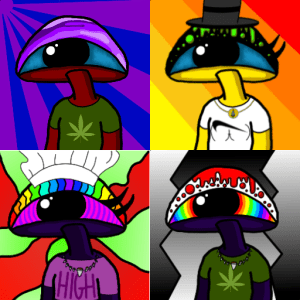 The Shroom Room NFTs
The Shroom Room is a magical forest that is the home to 3000 little Shroom Heads these little people are coming together to create a community to rave and trip together, but not only that they are also coming together to keep safe from all other projects on the polygon block-chain!
Drop date: 22nd of October 2021
Price:100 Matic
Supply: 3000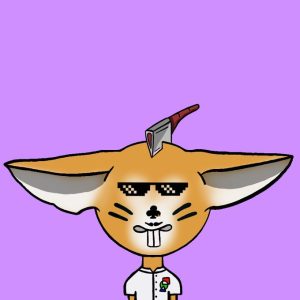 Fennec Thug Assosciation NFTs
Fennecs were once alone and lost in the desert, trying to survive human invasion. But a group gathered together and founded the most thuggish & unexpected association.
The Fennec Thug Association is a collection of 3,500 randomly generated & unique art pieces carefully hand-drawn and selected by our beloved artist. There are over 250 possible attributes, some rarer than others.
Drop Date: Presale October 18th at 21:30 UTC / Public Sale October 19th at 19:00 UT
Supply: 3500
Price: 0.1 sol for presale / 0.25 for public sale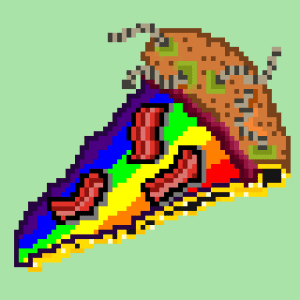 SlicesOfPizza NFT
Let's be serious! Who doesn't love pizza? In this cray NFT world, we just needed a break to enjoy a slice of pizza. Be among the first to join our community! Slices of Pizza is a collection of 3500 NFTs – unique digital collectibles, browned in the Polygon Blockchain. The collection has been generated using our special algorithm and has 40+ traits. Hurry up because we have an invitations giveaway for our pizza lovers. We're about to give 10 slices of pizza NFTs. Find out more on our discord channel.
Drop Date: Presale on 11th-13th November, Sale starting on 13th November
Mint Price: 82 MATIC during pre-sale, and 125 MATIC main sale
Supply: 3500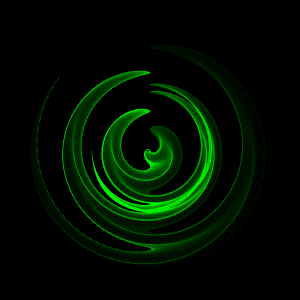 MathArtNFTsThe Polar Collection
MathArtNFTs proudly presents "The Polar Collection". Generative art is created using complex, randomly generated polar equations and colours.
Drop date: Public launch 31st October 3pm BST
Mint price: 0.4 sol
Total Supply: 427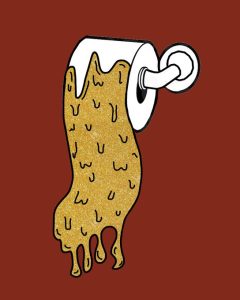 Crypto Rolls
111 original toilet paper rolls. In chaotic times with Covid-19 disrupting our lives and toilet paper shortages all over the world, there is no doubt that ROLLs are essential. To commemorate the significance of toilet paper rolls in our daily lives, we've created an original collection called CryptoROLLS 111. Featuring 111 hand drawn unique toilet paper rolls, this collection is an artistic representation of everyone's favourite commodity. Each ROLL comes with a range of special features with varying degrees of rareness so you can collect the best. With toilet paper shortages all over the world, don't miss out on the opportunity to get hold of these limited CryptoROLLS!
Drop date: 23rd October 2021 8:00 UTC
Supply: 111
Mint Price: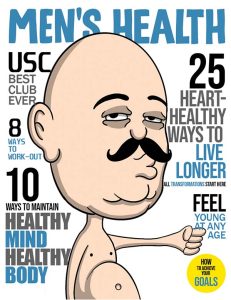 Uncle Steve Club NFT
Uncle Steve Club is a collection of 10,000 unique NFTs with 140+ hand-drawn traits living on the Ethereum blockchain. Your Uncle Steve grants you access to exclusive perks and benefits inside THE LOUNGE.
Drop Date: 25th October 2021
Mint Price: TBD
Supply: 10,000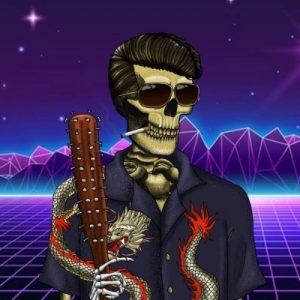 10,000 OUTLAW PUNKS ARE ON THE RUN! If you see them please catch them as they are ruthless, mean, and cruel.
Drop Date: Oct 16th, 3 pm UTC
Mint Price: 0.05 ETH
Total Supply: 10,000
Click here to join their Discord
Click here to visit their website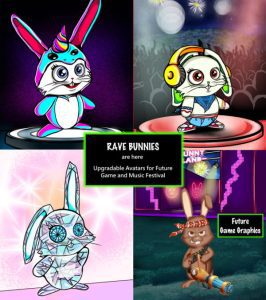 Rave Bunnies NFT Avatars
Rave Bunnies are 10,000 handmade Upgradable Randomized Unique NFTs that will be the avatars for the next Play&Earn Game and Virtual Music Festival in the making. Buying a bunny will give you access to all our next projects & DeFi platforms.
Drop Date: Pre Sale – 5-7 November Public Sale: 12-14 November
Mint price: 0.073 Eth Pre-sale price: 0.063 Eth
Total supply: 10,000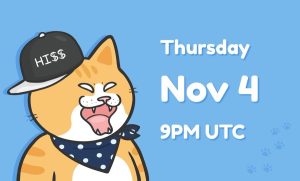 Lil Hissing Cats
Lil Hissing Cats is a collection of 8,888 randomly generated NFTs on the Ethereum blockchain. Each cat is randomly generated from 100+ hand-drawn traits including face, head, skin, body & background. Our cats are always hissing for no reason which makes them fun and cool. Meet the cats who believe they are superior to humans.
Drop Date: November 4th
Time: 9PM UTC / 5PM EST
Mint size: 8888
Cost: 0.05 ETH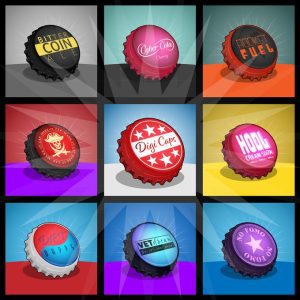 Digi Caps NFT
The Dreadlands is a post-apocalyptic world decimated by a catastrophic meteor strike. Jax Oxide, leader of the Digi Cap Raiders and owner of the Digi Caps Bar & Chill has caps for sale, rare bottle caps from all over The Dreadlands! Most people hunt for crypto wallets on abandoned old hard drives from the world before. Crypto is the main currency used throughout The Dreadlands, but caps, bottle caps of the rarest variety are what people strive to get their hands on.
Drop Date: 15th October at 9 am GMT 25 caps are released every Friday, 9 am GMT
Mint Price: 0.02 ETH
Supply: 999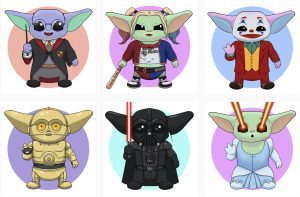 Baby Hodla
Baby Hodla is a heart-melting generative collection of 9,999 unique NFTs with MASSIVE plans. Companion drop? Oh yes! The art is fun and loveable, the project donates to a community chosen children's charity, merch drop for holders Only, holders Only Community, extreme holder's Only rewarding mechanism & community chooses the future for Baby Hodla NFTs.
Drop date: 13th November 2021
Mint Price: 0.049 ETH
Total Supply: 9999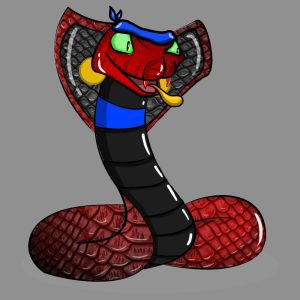 Kobra Kaimbe
Kobra Kaimbe is a collection of 8989 randomly generated martial arts related Kobra "Warrior" NFTs, unified on the Ethereum blockchain as ERC-721. With thousands of possible trait outcomes, each Kaimbe Warrior is generated from a combination of special backgrounds, various skin styles and colors, different eye variations, fang and tongue style and colors, head accessories, and "belt" colors, which will all contribute to the creation of each unique piece. Each Kobra Warrior serves as a membership key, allowing members entry to the Kobra Kaimbe Hondu.
Drop Date: Friday 15th October 2021
Mint Price: 0.06ETH
Supply: 8989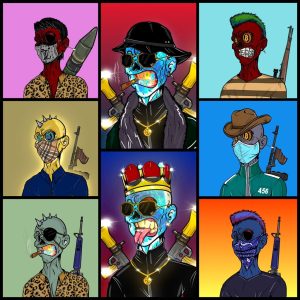 Billionaire Zombies Club
10,000 unique generated zombies will be released in the polygon blockchain. Billionaire Zombies Club holders can participate in our exclusive events such as community giveaways, merch discounts, gifts and more. Each BZC acts as a membership in our club. Members will get a physical card and can be used to redeem gifts, discounts and more in the future.
Drop Date: 31 OCT 2021
Mint price: 25 Matic
Supply: 10,000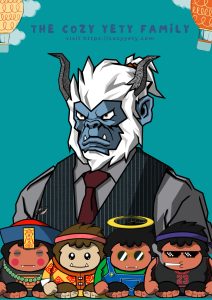 Cozy Yety
The first NFT that Evolve and Grows with you in your metamask wallet, with a community-centric approach and PVP game down the road map!
Pre-sale: 11/3/2021
Main Sale: 11/5/2021
Supply: 8888
Price: 0.04 Eth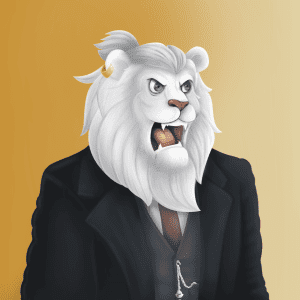 Kings NFT
At Kings, it's as real as it gets. We are half part ambition and half part innovation. Kings meet at the crossroads of luxury and authenticity. We are building the world's first decentralized soccer team.
Drop Date: Pre-sale on Sunday, October 17th.
The public sale is going to be open on Monday, October 18th.
Total Supply: 10,000
Mint Price: 0.09 ETH
Click here to join their Discord
Click here to visit their website
HUNGRYGHOST Presents CULTISTS!
The fearsome Glub, the tricky Strix, and the kleptomaniac Pluno. What cult are YOU in? 200+ hand-drawn assets, three different cults, and ten 1-of-1 rare, cult-leading ARCHONS lovingly crafted by master illustrator Andrew Thompson, artistic director at HUNGRYGHOST.
Dropping: October 31st 10:00 AM PST
Supply: 10,000
Price: 0.08 ETH each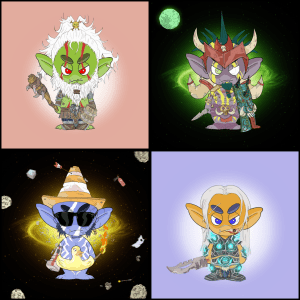 Inglorious Orcs Brawl Party
This is a hand-drawn collection of 10,000 NFT's on the Ethereum blockchain. The Inglorious Orcs are the descendants of an ancient forgotten horde. Only a few survived from their journey to the Metaverse and they are more than ready to rumble.
Mint Price: 0.08
Supply: 10 000
Presale: October 13th, 10 PM UTC
Mint Date: October 15th, 10 PM UTC
Click here to visit their website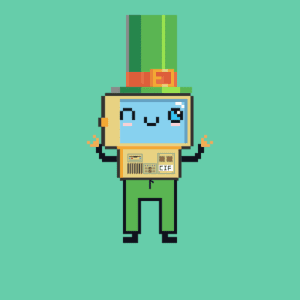 Poly Droids NFTs
Poly Droids are programmatically generated NFT robots with hundreds of different parts all put together to create millions of potential combinations on the polygon blockchain.
Total supply: 10,000
Mint fee: 40 Matic
Drop Date: 1st November 2021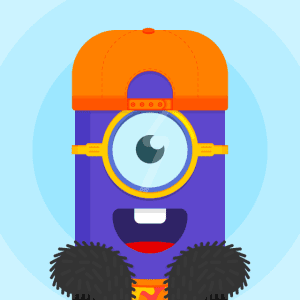 The BOGOZ NFTs
10,000 Bogoz are waiting to be released on the Ethereum blockchain. They will all be unique and, as true NFT, their smart contract will guaranty the authenticity of their characteristics. Collect them and get access to owners-only merch and prizes.
Mint Date: 11th Oct. 2021 (this Monday)
Supply: 10000
Price: 0.04 ETH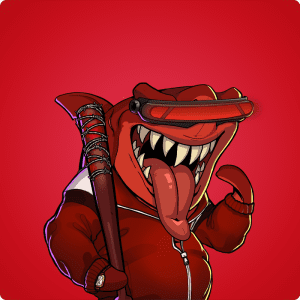 The Shark Mob
Yeah yeah, we all heard that story, everybody is living a happy and a nice life on the Ethereum blockchain, well that's over, The Shark Mob is here. A collection of 10,000 unique gangster sharks all with a history of violence, testing their power in the cutthroat world of Chain City.
The Flash Drop – TBA
The Presale will start on October 22 – 2PM
The Main Drop -TBA
Click here to join their discord
Click here to visit their website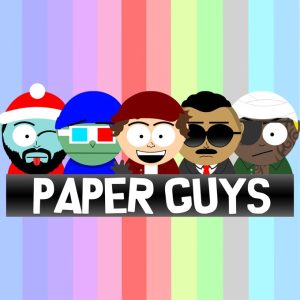 Paper Guys NFT
Paper Guys is a collection of 15,000 randomly generated NFTs that exist on the Ethereum Blockchain. Paper Guy's holders can participate in exclusive events such as games, community giveaways, NFT claims, and more.
Drop Date: October 15, 2pm EST
Total Supply: 15,000
Mint Price: 0.05 ETH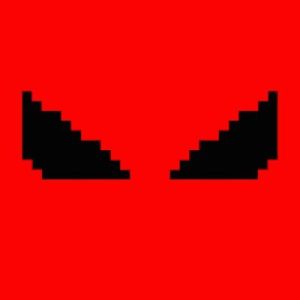 CryptoDiablos
The barrier that separated hell from Earth has fallen after 1521 years. Dark ages are once again upon us, leaving the Diablos at loose in the world of the living. But there is hope in these dark times, new heroes have appeared to fight, they are called the Hunters. They must catch every single one so that the barrier can be sealed again and the Earth may finally be at peace.
The Pre-sale Drop will start 29th October at 8:00 am (UCT) and the public drop is 31st October at 5:00 pm (UCT)
Total Supply: 2000
Mint Price: 0.003 ETH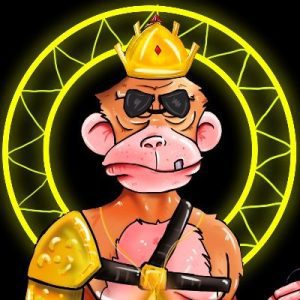 Animal Warriors
7,777 warriors including Ape, Bull, Bear, Dog, Cat, Lion, Wolf, Fox, Elk, and Goat are ready to fight! Warriors can access the dual club or join a team to fight together. Every warrior has different abilities to cope with the fight. These abilities will be combined with luck and determine the win/lose. More exciting features will be announced and unlocked moving forward!
Pre-sale date: 16th of October at 4 pm GMT.
Public sale: 23rd of October at 4 pm GMT
Mint Price: 0.05 ETH
Total Supply: 7777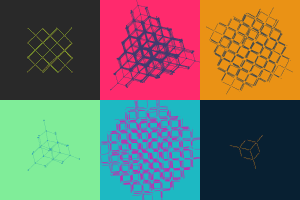 GenBytes – Fabric NFTs
Fabric is based on a unique algorithm that uses mathematical and computer science ideas to create a unique piece of art. It is meant to demonstrate the principle of emergence, where from simple rules, the pattern is distinguished. The end result is a fabric-like pattern.
Drop Date: Launching 24th October 2021
Mint Price: 50 MATIC+gas
Total Supply: 512
The Dogfather NFT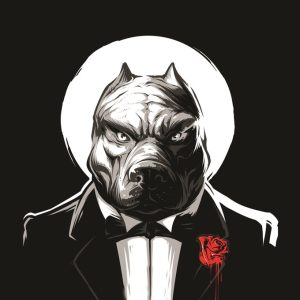 10 000 Dogs trapped in Jail on Ethereum blockchain. It's up to Dogfathers to MINT and bail them out.
Drop Date: TBD
Mint Price: 0.07 ETH
Total Supply: 10,000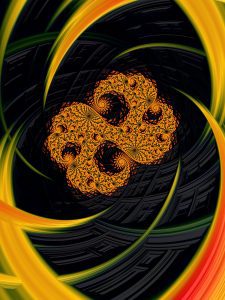 Fractint Art Collection
FractintArt collections is a most innovative NFT Project. Arts are created in the form of mathematical algorithmic by calculating fractal objects and representing the calculation results as still digital images. FractintArt art developed from the mid-1980s onwards. It is a genre of computer art and digital art which are part of new media art.
Total Supply: 10000 with multiple drops and each
Price: 0.05 ETH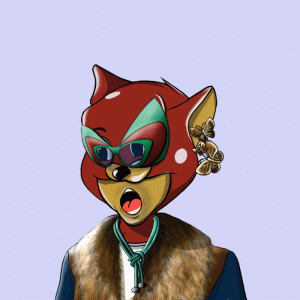 The Mice House
We are presenting you 3500 unique Mice NFTs. The Mice House is a one-of-a-kind digital collection of NFTs stored on the Polygon Blockchain.
Each Mouse is generated algorithmically by combining various traits, and each one is minutely picked and constructed to serve a certain role in The Mice House.
Each mouse's appearance is generated at random, making each mouse special and awesome. Some, however, may be rarer than others. Catch them if you can! Follow our storyline to become a part of this whimsical tale.
Presale: Oct 12th 9 AM UTC
Launch: Oct 12th 5 PM UTC
Total supply: 3500
mint price: 0.045 ETH
Click here to visit their website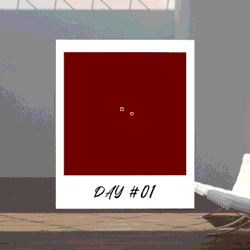 When Square Meets Circle
Mint Date/Auction Date: 26/09/2021 – 03/10/2021 UTC 00:00
Price: By auction, no reserve price.
Supply: 10 Packs
This collection was minted as a token of gratitude to the community and airdropped to all NFT holders of "When Square Meets Circle – A Love Story".
Creating this collection on Polygon allows holders of the NFT to gift/trade NFTs with lower gas fees, hence staying true to the initial intention of the project to make NFT ownership more accessible and fun.
There are only two ways to obtain NFTs under this collection:
The first way is to collect the relevant NFT under the "When Square Meets Circle – A Love Story" collection on Ethereum.
The second way is to obtain "Community Postcard" NFTs, capped at a total supply of 1,000 pieces. These postcards come in 10 different designs and are redeemable through auctions, giveaways, etc.
This adds up to a total of 1,100 NFTs in this collection, the holder of any NFT in this collection is eligible to enter community challenges to win from a prize pool, details are available on our website.

Reflective Collection – Presale October 13th, General Sale October 14th
In the year 2222, scientists have developed a way to travel through space and multiple dimensions. The Reflective Collective is a secret society of 10,000 randomly generated people with the ability to see the parallel versions of themselves in different dimensions.
Mint Price: 0.07 ETH
Total Mintage: 10,000