Positives
Awesome artwork and community, fast sell-out expected
Negatives
You may miss out
The Beatnik Tikis are a tribe of procedurally generated NFT avatars created on the Ethereum blockchain. There are over 150 possible attributes, and some are much rarer than others. Every Tiki is unique and stored as an ERC-721 token hosted on IPFS.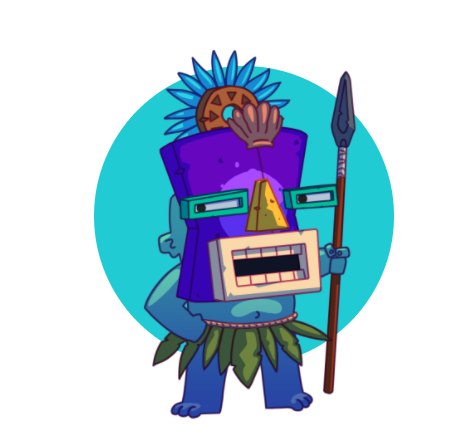 Your digital avatar
Your Beatnik Tiki is a completely unique avatar that can serve as your digital identity. Through roadmap activation, it will become integrated with more platforms and metaverses over time.
Exploring Moecca island
Here is the roadmap for Beatnik Tikis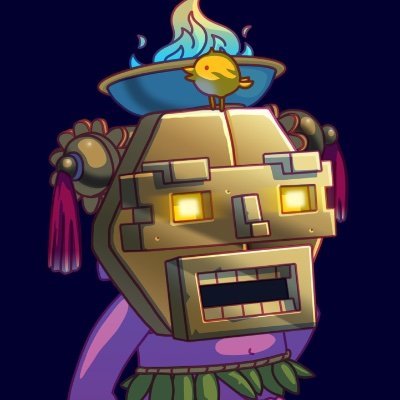 Stage 1
Discord established, including a team of moderators and community managers
Three 1.5ETH awards granted for the development of projects that benefit the tribe
1st 50 piece drop of limited-edition merch allocated to random owners
Stage 2
Voting system established for owners to vote on how the Treasure Pot is allocated
The Tidepool is cleaned up once the Treasure Pot reaches 25ETH, and our first charity contribution is made to Plastic Oceans
Airdrop of 5 lost Tikis found in The Tidepool
Beatnik Tiki liquidity pools are initiated
Stage 3
We buy land in the metaverse, and create The Temple, a new area of Moecca Island
A set of owner exclusive, metaverse compatible avatars become claimable
Fishing game opens at The Tidepool where Tikis can mint their catch
Stage 4
Three 1.5ETH awards granted for the development of projects that benefit the tribe
2nd drop of super cool limited edition merch available to purchase by the tribe
Fish Market and Aquarium open where you can sell and display your catch
Stage 5
The Caverns are revealed on Moecca Island
10,000th Tiki airdropped to a random owner
5 owners are airdropped original pieces of Moecca Island art, signed by the team
Moecca Island fishing tournament with a 5ETH prize begins at The Tidepool
Stage 6
The Volcano erupts on Moecca Island where Tikis can be sacrificed to enter the afterlife
We issue Roadmap 2.0 as we continue to build the Beatnik Tiki Tribe!
Our Thoughts On The Beatnik Tiki Tribe NFT Drop
Dropping at 3pm UST time on September 1st, you better be a part of this one the hype in the discord is insane and I am expecting a super fast sell-out on this one!