Positives
Great artwork and has epic potential
CryptoDads is 10,000 randomly generated & unique NFT art pieces carefully chosen by some of the greatest dads themselves.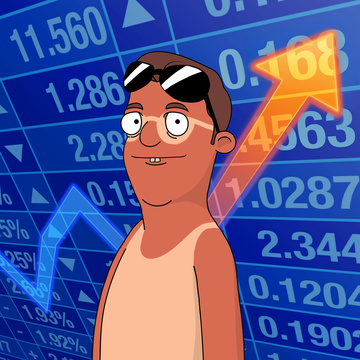 Each dad found themselves in the midst of a midlife crisis and fell into the dark abyss of shit coins and expensive jpegs of rocks. Some made it out with diamonds, and others never recovered.
Join us on our journey & experience a thrill that you haven't had since a midnight launch party at Gamestop.
Having a CryptoDad grants you 100% creative and commercial rights. You earned it champ.
ROADMAP
CryptoDads has been in the works by our team for the past 4 months and we're truly giving our all to this project! Alongside our amazing team, we also have an abundance of partnerships that we can't wait to roll out! Our Roadmap below shows exactly what we're working towards in the short term. Each milestone unlocks when a certain % of CryptoDads have been minted. Additional future developments will be decided and voted upon by the CryptoDad community as a whole.#DiamondDads forever.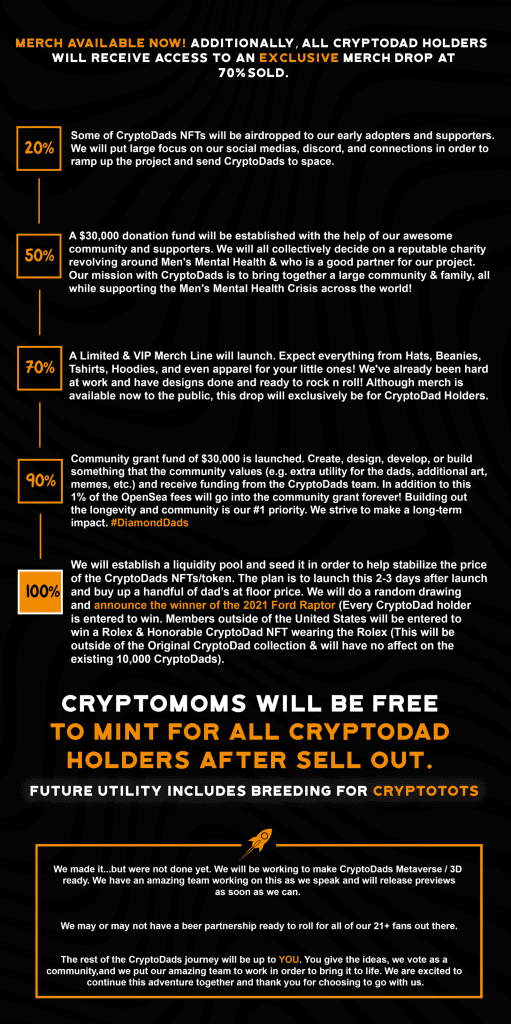 BLOCKCHAIN LAWN MOWER RACING GAME
We currently have a Lawn Mower Racing game in development with our partners (TBA). All CryptoDad holders will be able to import their CryptoDad into this game and race against one another to earn $CDAD tokens. These tokens will be able to be used towards Lawn Mower Tune-ups, IRL CryptoDad events, etc..
Our Thoughts On Crypto Dads NFT Drop
The artwork on this is really good and there are some traits there that people will be paying a lot of money for if only for a PFP but also this project has a future in the metaverse and with a game in the works too.
0.07 is cheap for something that has this kind of potential even if you are a flipper you can certainly make some money fast, but you can also reap the rewards long term.
Crypto Dads NFT Drop Details