Welcome to the world of the Eggtomatons! It's wild and fun, but you might have noticed that these hardcore space dwellers aren't your typical colonists.
What started as a mission to spread humanity into the far reaches of the universe soon became one of desperation and confusion. Colonists had settled down on a seemingly habitable planet and even befriended the local race, only to soon discover that their human bodies were failing. No dirty details here, but suffice it to say – the deterioration was rapid. Compassionate with the plight of newcomers, the locals came up with a solution.
They had created a collection of prototype hosts, supposedly capable of sustaining human life. As the end closed in with no escape in sight, the humans had little choice but to accept. They submitted their will to the untested alien technology and let their consciousness, their very essence be transferred into the new vessels. After the desperate deed was done, humans woke up in strange-looking bodies. They've left their old, now life-less form behind and became one with their new hosts – automatons with egg-shaped heads.
Drop date: December 2021
Mint price: 0.04 ETH (Presale) and 0.05 ETH public sale
Supply: 7007
Click here to visit their website
That's when the real problems started…
While some Eggtomatons leveled up by focusing on their core power and managed to amp up their abilities while maintaining some semblance of sanity, others chose power too fast and at the cost of even their souls. Violence ensued, forcing out the locals to the point that nobody knew if they went extinct or into hiding, and factions formed.
They were barely recognizable as humans, but such was the price of survival. It wasn't long before colonists began to realize the possibilities of their new bodies. Alien technology constructs were significantly more than mere machines. Using the power of their indomitable spirit, what remained of humans could draw on the core power of their hosts – allowing their new bodies to evolve in a plethora of new ways. Each one grew in its own unique way.
Mint Pass
Limited 500 edition for early adopters of EGGTOMATON
project.0.2 ETH per MINT PASS, max 2 per wallet Sold:
A free EGGTOMATON NFT on release*
Pre-Sale access to EGGTOMATONS mint (up to 3 mints per MINT PASS)
24h Pre-Sale access window, before the rest Whitelisted users can mint
Pre-Sale mints access to ALL future EGGTOMATONS projects
Free gifts* of our 7 upcoming Sci-Fi novels – including 7 NFT covers designed by official EGGTOMATONS artist and 7 novels in PDF (digital edition) – written by Jamie Hawke. The first novel in the Origin series will be EGGTOMATONS: Greed
Gamer Beta Pass (early access to our upcoming games)
Access to exclusive MINT PASS owners raffle giveaways on EGGTOMATON Discord server
Access to exclusive Discord channel only for MINT PASS owners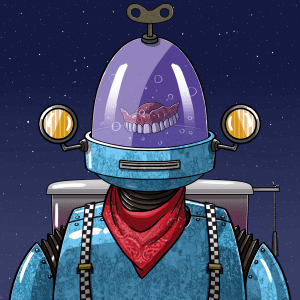 Roadmap
Here is the roadmap for Eggtomatons…
Launch
We launch our EGGTOMATONS NFT collection as ERC-271 token on Ethereum Mainnet
Supply: 7007
Price: 0.05 ETH
Reveal
We update the metadata and reveal EGGTOMATONS, 7 lucky people will receive 1/1 Legendary EGGTOMATON!!!
Donations
15 ETH donated to human bionics charity organizations of our community choice (after we sell out completely)
Educational Content
ZeeZee.eth will teach EGGTOMATONS about: NFTs, security, project/market analysis, investing, NFT tools (lifetime membership)
Team Expansion
Hiring/adding new people to the team – expanding the project scope
Tokenization of NFTs
Fleshing out a sustainable economic model for our upcoming P2E games based around NFTs
Claim Your Companions (TBA 2022)
Companion drops for all EGGTOMATONS holders
Game Develepment (2022 TBA)
Hosting indie jams on itch.io, negotiating deals with video game/blockchain developers
Publishing Our P2E Game
We plan 3 step release of our games, open alpha, beta and full polished release
Our Thoughts On The Eggtomaton NFT Drop
Certainly one with a well-thought-out and honest roadmap and one that may have the legs as a good NFT investment for the long term, great artwork to boot, and a big team behind it.
Don't forget to look at the NFT Calander to stay up to date with the hottest NFT drops that are coming this year.