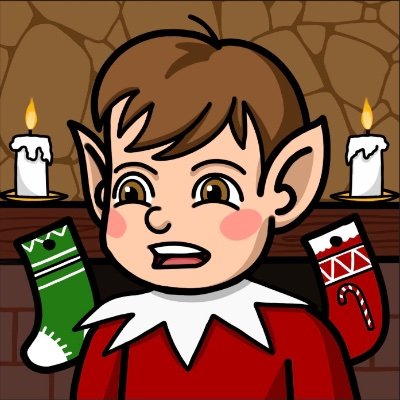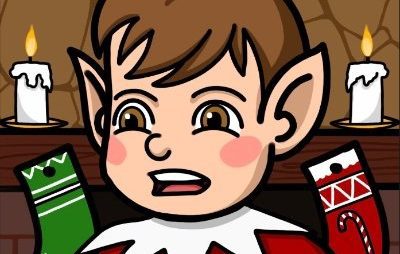 The Jolly Elves are 6,000 elves stuck on the Ethereum blockchain.
It all started on Christmas of 2019. The Elves' society was peaceful and prosperous. With the rising Elves' population, they needed to find a way to make their workshop more efficient to ensure a Jolly Christmas for kids around the world every winter. Presents were in more demand than ever and the elves searched across the North Pole for an answer.
Drop date: Pre Sale 12/11 at 12 PM EST (24 Hrs) Public Sale 12/14 at 12PM EST
Supply: 6000
Mint price:
Click here to visit their website
We're Giving Back
Join us on our grand mission to give back to underprivileged communities! This year we want to help as many kids as possible receive Christmas gifts. We know that while the pandemic persists, getting Christmas gifts for children may not be priority for families from underprivileged communities. But we believe that every kid should be deserving of a Jolly Christmas, regardless of where they are in this world.
‍
We will be donating at least 30% of our profits from our initial sale (currently over $400,000 on sell out!) and majority of royalties to charity!
Our Journey To The North Pole!
Come find out about our amazing plans for our adventure to the North Pole and join us in achieving these milestones together.
Elves On The Move
Lucky Elves will receive an ultra rare Christmas gift from Santa. Your presents will opened by Christmas! Any guesses what it could be? I hope it's not a lump of coal.
Charity
NO kids should go without presents on Christmas! Donate 30% of profits (currently over $400,000 on sell out!) + majority of royalties to charity to help kids from underprivileged communities to receive Christmas gifts. We'll unite with all forces on the North Pole to make this happen.‍
Children's Book
Hire an author to create a children's book series using your Elves! Profits from the book will be donated to a charity of choice by the community and allocated to a community wallet to be given purpose by holders. Jolly Elves will come to life as the story of our community transcends the North Pole.
DAO
The Jolly Elves will set up a DAO as a governance entity. Members will be able to vote on important executive decisions that directly impacts the project moving forward depending on how many Jolly Elves you are holding. This includes choosing our next partnership for charity or what the project will invest in with the community funds.
‍
We will also be implementing the $JOLLY utility token that what will provide long term value to all our Jolly Elves. More updates to come in Roadmap 2.0.
Utility
Utilities, utilities & more utilities! It's time to build our universe. As much as we love Christmas, we know it only comes around once a year. We will release a new character for major holidays with their own dedicated road map! What could be next? Jolly Bunnies? Elf holders will receive first access to airdrops and exclusive benefits.