Positives
Awesome artwork and cheap mint price
These are some of 7,777 Croc Collective NFTs swimming around on the Ethereum blockchain ready to croc your world. Each Croc is unique and programmatically generated from over 170 possible traits, including expression, headwear, clothing, and more.
The Crocs are stored as ERC-721 tokens on the Ethereum blockchain and hosted on IPFS.
To Join The Croc Collective Discord Click Here
Click here to Follow The Croc Collective on Twitter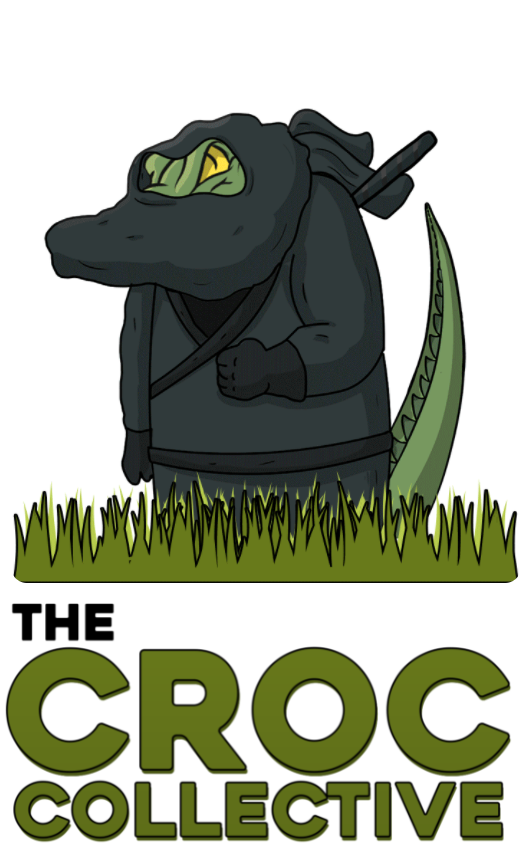 WHAT DO I GET?
You get different image assets of your Croc in a PNG. Each Croc comes with rights to create and distribute derivatives. Read more on the license agreement.
HOW DO I GET MY STUFF?
The images & Croc metadata will be released after the collective Croc NFTs sell out. We will update collectors via our Discord with the date/time of when the content will be available. Once the metadata is updated, your Croc PNG will appear on OpenSea.
WHY CROCS?
By collecting Crocs you'll have a voice in the community and help guide the direction of the project and development of the story. Working together we can continue the grow the Croc ecosystem!
The Croc Collective Roadmap
here is the croc collectives nft roadmap after they drop in September 2021.
LAUNCH GEN 1 CROC COLLECTIVES
On 1st October, we're going live baby!!!.
GIVEAWAYS AND CROC DROPS
Once we sell out 50% of Croc Collectives we'll be doing a community exclusive raffle to win some Ethereum as well as giving away some goodies!
Once we sell out 100% of Croc Collectives some of our hidden crocs come back up for air. 10 Crocs (tokens held back from the sale) are airdropped to random Croc collectors. Plus we'll be releasing a limited amount of Croc Collective beers!
CROC MERCH
Croc Collective merch Store gets unlocked, featuring Limited Edition tees, hoodies, and other goodies.
LIQUIDITY POOL
NFT breeding! We work with the community to determine the BEST way to implement breeding for the Next Gen!
BABY CROCS
NFT breeding! We work with the community to determine the BEST way to implement breeding for the next Gen!
Our Thoughts On The Croc Collective NFT Drop
This drop is going to be lit, the artwork on these guys is the real deal and there is gonna be some serious demand for these come drop day.
They are cheap at 0.04 ETH (0.03 if you get in early), and it certainly would be wise to get into their discord now.
Don't forget to look at the NFT Calander to stay up to date with the hottest NFT drops that are coming this year.
The Croc Collective NFT Details