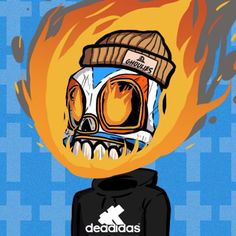 Each Ghoulie is unique, randomly generated from over 50,000 possible outcomes weighted by rarity. Traits include skulls, glasses, hats, clothing, jewelry, backgrounds, and more! The Ghoulies are stored as ERC-721 tokens on the Ethereum blockchain.
Click here to join their discord
Click here to visit their website
Total Supply : 10,000
Mint Price: 0.0666 ETH + gas
Ghoulies will be very popular come drop day so make sure that you get into their discord early! I can see these selling out and fast.